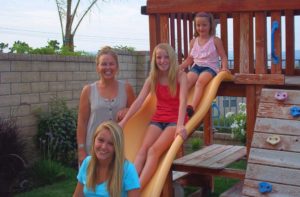 Introducing Rent A Grandma
"Always Trust Your Grandma"
Rent A Grandma is your one stop agency for all your quality domestic staffing needs. Our Grandmas are carefully screened mature women who are only the most professional, experienced staff and meet the standards you will demand for own "Grandma". Rent A Grandma sets a standard unequaled in the industry. Our agency carefully screens and background checks each applicant.
You can trust our Grandmas. Plus, our Grandmas don't text or tweet while they are watching your kids!
Our Grandmas are:
Carefully screened
English speaking
Most have decades of experience in childcare and providing household services
Loyal & committed
Why hire a teenage nanny when you can have a Grandma?
Rent A Grandma services include:
Nannies
Household Maintenance Staff
Large Estate Management Staff
Specialized services (chef, personal assistant, organizing, party help, elderly care, etc.)
Our Grandmas also love pets! Pet sitting/pet care services available
Contact us directly with questions or comments:
Rent A Grandma
rentagrandma@yahoo.com